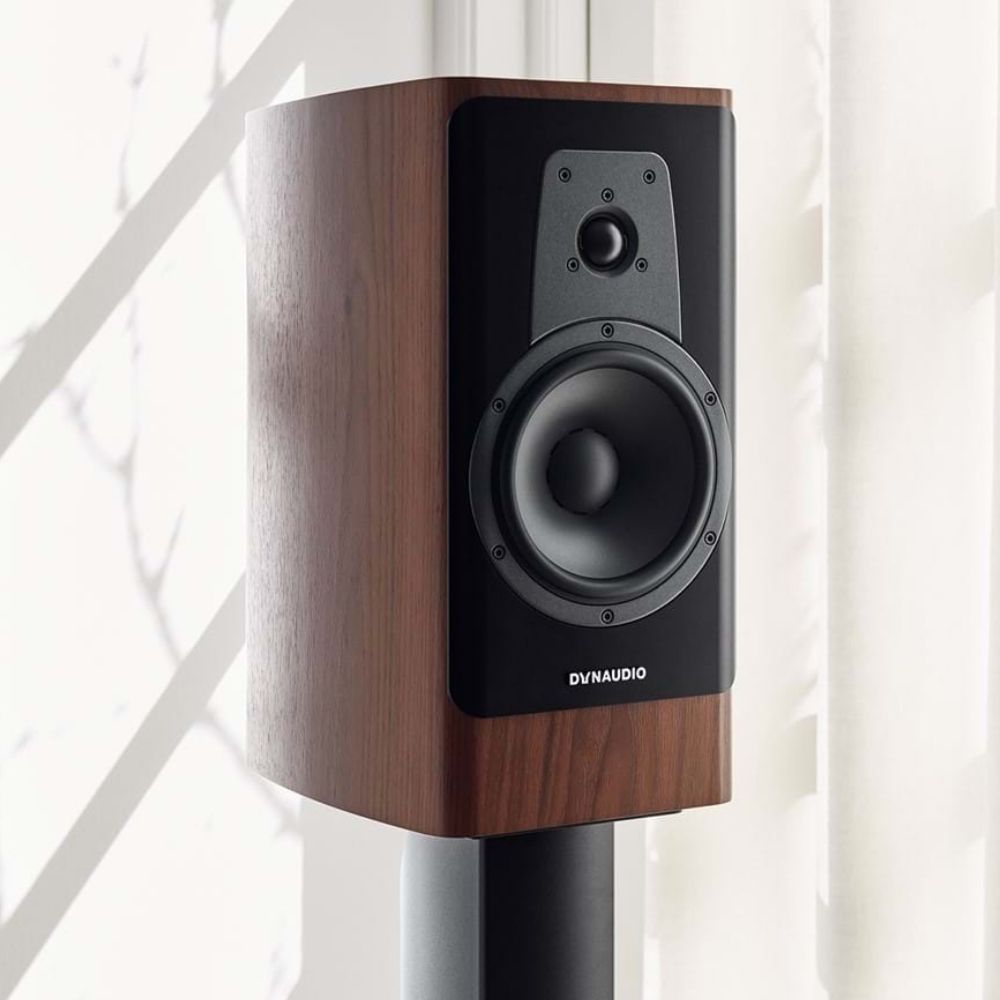 Born in 1986… raised in 2020
Leave Dynaudio engineers alone with a speaker and they'll make it better. They can't help themselves. And they love nothing more than improving a legend.
Everything inside the new Contour i has been taken apart, re-designed, refined and reassembled. Expect more openness, more punch and more detail. Feel the goosebumps appear as you hear new dimensions in your favourite recordings. Transport yourself back to a time when all that mattered was the next track on the album…
With a new tweeter, new woofers, new crossovers – and new thrills – Contour i takes all you've loved about the family since 1986, adds 2020 knowhow, and brings your music back to life.
We don't do it because we have to. We do it because we can.
There was nothing wrong with the 2016 Contour. We love it. It's gained legions of fans, its trophy shelf is groaning under the weight of awards, and many of us at Dynaudio even bought some ourselves. But when irresistible new acoustic technology emerges from Dynaudio Labs – as it did with the all-new Confidence series – we simply can't hold ourselves back from seeing how it could improve our existing ranges.
That's why the new Contour i series has been totally overhauled on the inside.
New Esotar 2i tweeter
Taking it from the top, the brand-new Esotar 2i tweeter on all models gains the ingenious Hexis resonance-defeating inner dome, plus a new, larger rear chamber that reduces distortion and gives a flatter frequency response.
Woofer updates
The Contour 20i, 30i and 25Ci woofers all gain an updated Nomex spider. It's the same design as the 2016 Contour (with varying-width corrugations for more excursion control), but the new material simply sounds better – the result of many hours of listening in Dynaudio Labs.
Contour 60i has new woofers with a bigger magnet system, a different voice-coil design and a glass-fibre voice-coil former (formerly titanium in the 2016 Contour 60). That means even tighter bass, at higher volume.
And Contour 60i's midrange driver? No change, apart from the new, resonance-damping enclosure it sits in. If it ain't broke…
Crossover improvements
Contour 20i, 30i and 25Ci have updated crossovers. And, because of the driver tweaks providing an inherently flat frequency response, it means Dynaudio has been able to remove the impedance correction circuitry for an even simpler board.
Contour 60i has a completely new crossover because of the new woofers and new Esotar 2i tweeter. Plus, the effect of that midrange cup and the Nomex woofer spiders enabled the company's engineers to shift the crossover frequency up. It now works better at slightly higher frequencies (up to around 300Hz). Better midrange performance, simpler crossover.
Even the internal damping is brand-new – using lessons learned from Evoke and Confidence.
Our engineers are inveterate tinkerers. They used everything at their disposal to make Contour i as amazing as it could be. Hours of measuring in our state-of-the-art Jupiter impulse-response room. Many more hours of listening to everything from Chopin to Slayer. And countless more of letting those massive brains come up with ingenious new ways of doing things.
They're really happy with what they've achieved. And we think you'll be just as amazed when you hear Contour i for yourself.